Join me on my Journey to Bali!
When you're this young [22-30 years old], the #1 thing you should do is the most high-risk behavior of your life. This is exactly when you should go to Bali for a year!

Gary Vaynerchuk, CEO VaynerMedia
I've been planning a month long trip to Bali for over a year now. The energy and creative spaces there are unlike anywhere else in the world i've experienced, not to mention a MAJOR digital nomad hub. I want to work on mastering my mindset, spiritual awakening, enlightenment, getting creative, learn some skills, connecting with others abroad, and of course fun happy memories. But why go alone when I could rent out an entire villa, fill it with cool people, and we go on the journey together?
This was my thought process! SOOOO – want to come with me to Bali?!
I'm looking for 10 fun badass people to vibe with, who are okay with getting uncomfortable, willing to try new things, and create pure happiness in their lives. Let's go deep, get personal, and transform our lives together!
Here is the plan…
1 month. 11 people. 1 badass private villa in Bali.
Timeframe: Mid January – Mid February 2020
What Do You Get:
Your own private bedroom in our villa for the entire month
We have a pool at the villa!
Unlimited access to the co-working membership
SIM card for phone service
Airport pick up and drop off
Daily breakfast
A welcome dinner with everyone on the journey
A welcome massage
Our very own local Bali coordinator
A weekend trip to Ubud (3 days/2 nights) includes transportation
A 2 hour Surf lesson
Multiple Skillshare Events: this is still TBD after hearing what you want to learn from experts, I will set it up (I might fly in some special guests also..)
Group mentoring/accountability
…and many more surprises (I can't give everything away!)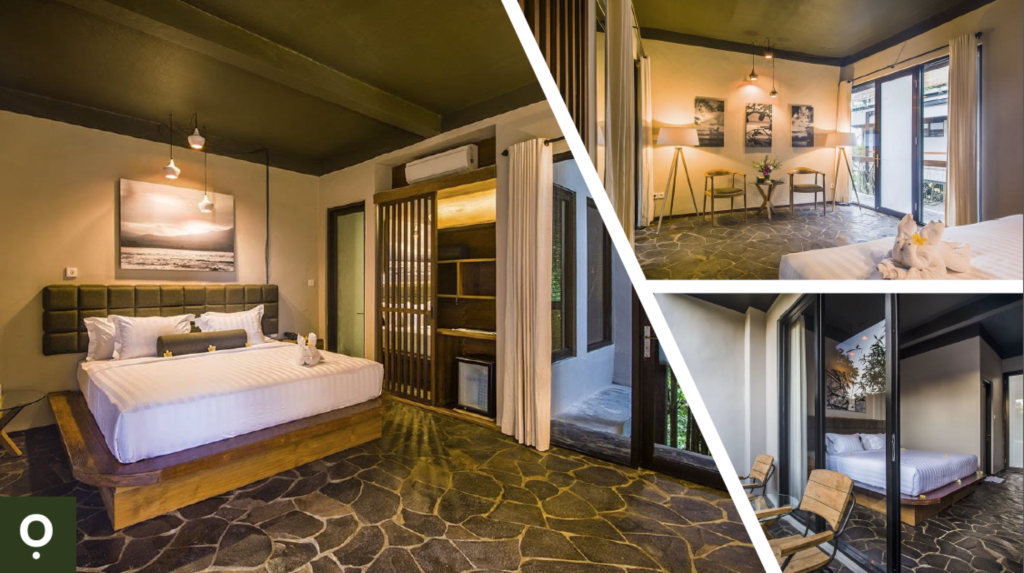 Pick Your Experience
Bali Essentials Package – Everything listed above is the trip. Expect all that plus some surprises i'm planning. This trip is meant to be fun, expressive, connecting, and explorative. Everything we do, solo or together as a group, is to help you discover more about yourself than you ever have before, and smile bigger than ever before.
VIP Bali Experience: Everything in the Bali Essentials… PLUS more. For those of you (like me) who always want that little something extra, I'm offering personal 1-on-1 coaching sessions and Reiki energy healing during our month in Bali. Only 2 spots available and at a different price 🙂
The Villa is NICEEEEEE
Im partnering with an amazing, local, digital nomad company to rent out a brand new villa of theirs being build right now (it will be finished in August) 😉 Check the images below of their current Villas available. Our's will be the same caliber (or better)! I will update pictures to our exact villa we will be staying in as soon as they are sent to me.
Who this is for: Anyone looking for a change. Wanting to be a digital nomad. Wanting to discover more about themselves. Dive deeper within. Explore the world in the process. Meet lifelong soul friends. Looking to discover yourself and your gifts. Willing to try new things to gain more self awareness. Want's to learn from my personal journey. Learn more about creating. Willing to try new things. Get uncomfortable. Self inflection. Meditation retreat. Spiritual Awakening.
Who this is NOT for: someone who just wants to take cool images for Instagram. Want's to hook up and party. Just wants to meet me (Taylor). Doesn't want to grow personally. This trip will be a ton of fun, but don't come if that's all you're after.
This trip is gonna be major growth, so if you want that for yourself I invite you to apply! If that's not what you're after then please just follow along on Instagram and Youtube 🙂